Tree Trimming For Your Ellijay Property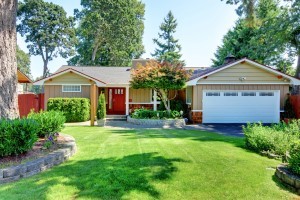 When you need tree trimming on your Ellijay property, just call the house painting crew at Eldicel Painting and Staining, and we'll make sure your trees look great - and stay healthy.
Some homeowners tend to overlook the importance of properly tended trees. When you maintain a routinely scheduled tree trimming schedule, your trees will become strong and sturdy, while improving the look and shape. Call Eldicel Painting and Staining for all your landscaping needs.
Tree Trimming Schedule
If you're wondering how often to have your trees trimmed by your local Ellijay tree trimming techs, here are a few guidelines:
Type of tree
Age of tree
Size of tree
Health of tree
As a general rule of thumb, a mature tree usually needs a trim every 3 to 5 years. A young tree will need to be trimmed every 2 to 3 years to promote strong limb growth. If you have a fruit tree, it should be pruned yearly.
If you trim and prune your trees on a routine basis:
The tree will maintain the shape of your tree
It will allow more sunlight to reach all parts of the tree
Keep your home safe from falling/overgrown branches
Eliminates weak branches
Extends the life and health of your tree
Give your local Ellijay tree trimming team a call for exceptional tree trimming and make your trees stronger – and healthier.
If you would like an estimate for tree services in Ellijay or the surrounding areas of North Georgia, please call 706-972-7717 or complete our online request form.
Recent Articles
How Industry Pros Handle Common Interior Painting Issues - Any reputable Ellijay house painter will tell you the same thing – painting work is best left to trained and experienced industry experts. Not just because they need the work, but because they have seen the outcome, plenty times before. Someone starts a DIY project involving interior painting in Ellijay, it becomes too much or the results don't turn out right, and then the person ends up calling in a professional painting contractor anyway … Read More


Are You Hiring The Right House Painter For Your Job? - Savvy homeowners realize the importance of hiring a professional house painter in Ellijay, to get the job done. The trick is, how do you know you are choosing the best one for your house painting project? Exterior painting is certainly not the type of job you should be taking care of on your own, as a DIY task, especially if you own a two-story house … Read More