Are You Looking for a Suches Painting Contractor?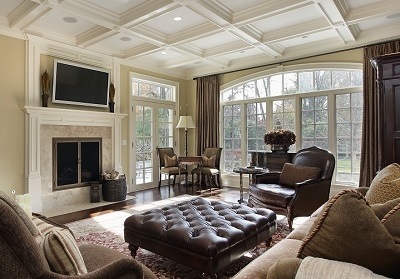 An essential part of making your home customized to your liking is tracking down the right Suches painting contractor for your interior and exterior painting work. For over 16 years now, homeowners have entrusted Eldicel Painting to take care of this type of service. We take this line of work seriously and that is obvious from the customer satisfaction rating we have earned.
Our professional focus is on serving just residential clients, because we want to be an instrumental part of transforming your current house into the home of your dreams. Quality should always matter when it comes to the details of your home and the work carried out for it. So let us provide you with the quality workmanship and customer care your should be able to expect from a house painting industry expert.
We can provide you with the finest in quality results for your interior or exterior painting in Suches, GA. Even if you like the colors you already have, we can freshen up the look with a fresh coat. Give us a call today to get started.
Prompt & Professional Suches House Painter
If you have not worked with our pros here at Eldicel Painting yet before, you may be wondering what makes us the most qualified painting contractor for your job. Why are we the local leading house painter in Suches, GA for interior and exterior painting services?
We are a family owned and operated business, which means you get the attention to detail and personalized customer care only small businesses can offer. However, that does not mean you have to sacrifice exceptional workmanship. With us, you get the best of both worlds.
The company was established in 2000, meaning we have had more than 16 years of expertise serving customers, as a company. Yet the background of hands-on experience in the industry altogether exceeds that.
We are committed to providing total customer satisfaction. We go above and beyond in order to deliver the finest results. The bottom line is that we treat your home with the same care and concern we would our own, if not better.
We provide thorough written estimates, answer questions, provide color consultations – all the steps we need to do that has nothing to do with the painting work itself. Yet, when the time comes to actually carry out the labor, we will be there too. Too many so-called pros sub-contract, bringing in painters you know nothing about.
Pressure Washing Experts in Suches
Making your exterior look its absolute best is also possible with services like quality pressure washing in Suches, GA. Rid the exterior of your home from dirt, grime, mildew, pollen and other potentially harmful contaminants. Let Eldicel Painting provide you with the all around service excellence that you want, need and deserve.
If you are looking for a reliable Suches painting contractor then please call 706-972-7717 or complete our online request form.