Make Your Ellijay Property Standout With Professional Landscaping Services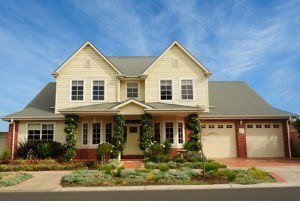 Your Ellijay home is a significant investment, and you want to make sure it's upkeep not only includes the interior but also the exterior. Call the house painting experts at Eldicel Painting and Staining for landscaping maintenance that will keep your home's exterior looking fabulous.
Hedge Trimming
When your hedges, shrubs, and small trees become overgrown, it decreases your home's curb appeal, but by calling your local Ellijay landscaping specialists, you can completely change the look of your landscape with hedge trimming. While you're having your hedges trimmed, why not ask us about tree trimming?
Keeping your hedges maintained not only keep your hedges looking great, but it also promotes hedge health. Call your local Ellijay landscaping pros for quality hedge trimming, mowing, and seasonal cleanup today!
Lawn Mowing
Ellijay homeowners want to have a beautiful landscape but aren't sure how to do it right. That's where the landscaping team at Eldicel Painting and Staining come in to lend a hand. We know that proper mowing and trimming will keep your landscape growing and healthy, so give us a call today and get started creating your beautiful lawn.
Seasonal Cleanup
Seasonal cleanup gets your landscape ready for the changing seasons. For example, taking care of any issues in the fall, you can prevent plant disease and other issues, making it much easier to restore your landscape for the next season.
Our seasonal cleanup crew provides:
Fertilizing
Dead Leaf & Branch Removal
Mulching
Fall Bulb Planting
Call Eldicel Painting and Staining today!
If you would like an estimate for landscaping services in Ellijay or the surrounding areas of North Georgia, please call 706-972-7717 or complete our online request form.
Recent Articles
How Industry Pros Handle Common Interior Painting Issues - Any reputable Ellijay house painter will tell you the same thing – painting work is best left to trained and experienced industry experts. Not just because they need the work, but because they have seen the outcome, plenty times before. Someone starts a DIY project involving interior painting in Ellijay, it becomes too much or the results don't turn out right, and then the person ends up calling in a professional painting contractor anyway … Read More


Are You Hiring The Right House Painter For Your Job? - Savvy homeowners realize the importance of hiring a professional house painter in Ellijay, to get the job done. The trick is, how do you know you are choosing the best one for your house painting project? Exterior painting is certainly not the type of job you should be taking care of on your own, as a DIY task, especially if you own a two-story house … Read More