How Industry Pros Handle Common Interior Painting Issues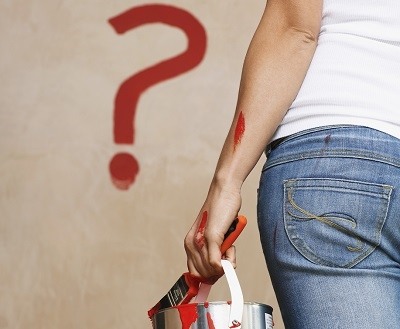 Any reputable Ellijay house painter will tell you the same thing – painting work is best left to trained and experienced industry experts. Not just because they need the work, but because they have seen the outcome, plenty times before. Someone starts a DIY project involving interior painting in Ellijay, it becomes too much or the results don't turn out right, and then the person ends up calling in a professional painting contractor anyway.
Bypass this by going ahead and calling on an expert and getting the quality of work you need for your interior painting projects. One of the main reasons hiring a professional makes more sense for interior painting in Ellijay is they know how to avoid common mistakes that novice painters make. And, should an error occur, they know how to problem solve in order to correct it.
Understanding The Potential Problems
Here are some of the things our experts here at Eldicel Painting have learned about interior house painting via training or hands on experience, over the years.
Paint runs are one of the most aggravating mishaps but can be avoided. This is usually the result of too much paint being loaded onto the roller or brush or simply not being spread well on the wall. Even if these marks do appear, using fine sandpaper, when the paint has dried, should rectify the problem.
Beginner painters commonly make the mistake of missing a spot. This happens a lot if you are freshening up the same color or applying a color that is similar to the old shade. Wait for the wall to dry and then go back and touch it up. Applying more paint while the surface is still wet will effect the surrounding paint and make your fill in more noticeable than if you had simply left it alone.
Roller marks are another common issue that usually occur when a homeowner attempts a DIY project. The most common cause of this is using a cheap and inferior quality roller, but can also be caused by using poor quality paint. Make it a point to give a new roller a once over rub, to remove lint or possible debris, and this does away with the likelihood of other visible blemishes rollers can cause.
Calling in the Pros
To ensure that you get quality work, devoid of any flaws, you need to call in true industry experts. This is why so many local homeowners rely on our experts here at Eldicel Painting.
We take great pride in the work that we do and that shows in the results that we get, for every customer we work with. Get in touch with us today so that we can provide you with the best interior paint job, to spruce up the look of your home.
If you need a professional painting contractor for interior painting in Ellijay, call 706-972-7717 or complete our online request form.