Local Leading Mineral Bluff Painting Contractor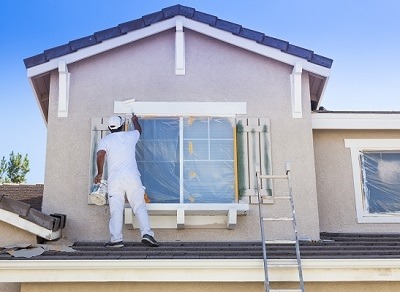 Want to be able to truly make your house personalized to your style? Then you need to call a Mineral Bluff painting contractor today to start making changes. As the local leading house painting service provider, here at Eldicel Painting, we have seen the dramatic difference new paint makes.
It is as close to getting your home remodeled, without all the hassle, mess and expense. We have even seen homes go through a striking transformation using the same color, but freshening up the look. It very literally can be the step that helps transition your current house into the home of your dreams.
We not only offer the best in workmanship, we go the extra step and offer essential advice and feedback so you can pick the right color. We look forward to working with you and helping you achieve the perfect look that you want as your preferred painting contractor. Get in touch with us now so that we can get started.
Prompt & Professional Mineral Bluff House Painter
A question many customers present us with is why they need to hire a professional house painter in Mineral Bluff, GA in the first place. Can't they just do it themselves? Here are some important reasons why you should leave interior and exterior painting services to industry experts.
Above all else, it should be about safety. We have the training, experience and proper equipment required to get the job done, in a prompt and professional manner. Attempting to take care of this work yourself could lead to unnecessary injuries, especially when it comes to extensive exterior painting in Mineral Bluff, GA.
You may think it will save you money, until you invest in purchasing all the equipment and supplies that you need for the job. Not to mention, all of this takes up precious real estate in your garage or storage shed, where it will live for years until you maybe need it again.
It is just as cost-effective to hire a pro because you will be happier with the final outcome. It is a common mistake homeowners make thinking they can execute the job on their own, only to end up dissatisfied with the outcome. Then they end up spending the money to hire us anyway, so why not cut out the middle step?
Pressure Washing Experts in Mineral Bluff
When it comes to painting and staining work, Eldicel Painting strives to be full service. For this reason, we also offer services like pressure washing in Mineral Bluff, GA.
We want to help you improve the exterior look of your home. Pressure washing will increase the overall property value but also enhance your personal enjoyment. Get in touch with us today to get started on your project. Whether it's interior or exterior painting, wood staining or pressure washing, our team of house painters in Mineral Bluff, GA are available to provide you with the services you need to enhance your home.
If you are looking for a reliable Mineral Bluff painting contractor then please call 706-972-7717 or complete our online request form.