Local Leading Blairsville Painting Contractor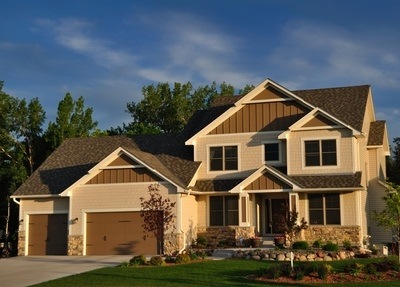 One of the best things that you can do for your home is hire an expert Blairsville painting contractor to improve the visual aesthetics. Be it the interior or the exterior, a fresh coat of paint can do wonders for the overall look. It's the next best thing to remodeling, without the hassle and expense.
What matters the most is that you partner with the best house painters in Blairsville, in order to achieve the results that you hoped for. Local homeowners know that the company to entrust is Eldicel Painting, and has been since we first launched the business over 16 years ago. We are a family owned and operated company, committed to providing excellence in all that we do.
We promise you total customer satisfaction for the workmanship, customer care and even affordable pricing that we offer. It is in our best interest, as a small, locally owned business, to make sure that every one of our clients is happy with the work they receive. Let us demonstrate to you, in person, how we have earned the flawless reputation that we have as a local painting contractor providing house painting services in Blairsville, GA.
Prompt & Professional Blairsville House Painter
Homeowners often get confused and overwhelmed, when it comes to picking the right house painter. They want to know what makes one painter better than another. As the local leading service provider, we have some useful and insightful advice to offer on this topic:
The most important piece of advice is to make sure whoever you are considering has the required credentials. At the very least they must have some training, experience, license and insurance. Don't take chances working with anyone lacking the basic minimum requirements.
There is nothing wrong with checking references. You would check them for a potential job candidate for your business, so why not do the same for a professional you are hiring for your home?
Remember that getting written estimates is not about finding the cheapest work. What matters most is finding good value, which is exceptional workmanship for a reasonable price. Someone who offers too low a price doesn't even value their own workmanship.
The bottom line is that Eldicel Painting meets and exceeds the qualifications necessary to ensure that you get quality work done for your house painting in Blairsville, GA.
Pressure Washing Experts in Blairsville
Another trick for ensuring that you can keep your home looking its best is with pressure washing services in Blairsville. At Eldicel Painting we are proud to also be able to offer this important service. Whether before an exterior painting or as away to freshen up your exterior, the pressure washing work we do will make your home look as good as new again.
If you are looking for a reliable Blairsville painting contractor then please call 706-972-7717 or complete our online request form.