Keep Your Ellijay Roof In Top-Notch Shape With Roof Repair & Inspection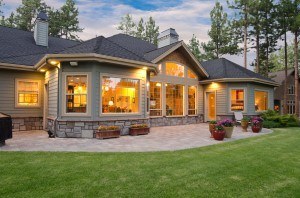 Your Ellijay roof is an essential part of your home that needs regular attention and maintenance. So, when you need a roof repair or a roof inspection, reach out to the house painting pros at Eldicel Painting for all your roofing needs.
Roof Repair
Your Ellijay roof suffers from wear and tear over the years, from being your home's first line of defense against the elements. The experts at Eldicel Painting can get your roof back in tip-top shape with professional roof repair, so give us a call today.
Reasons for roof repair:
Age of roof
Severe Weather
General Wear & Tear
Poor Overall Maintenance
Don't attempt to do roof repair on your own. If you're not a qualified roofer, you could endanger yourself... and your wallet.
Keep in mind, you don't want to put off any type of roof repair for long because further damage can develop. If you have any of these issues, call your local roofer today.
Sagging Roof Deck
Damaged or Missing Shingles
Leaking Roof
Water Staining On Your Walls or Ceiling
Call the Ellijay house painting professionals for all your roof repair and inspections needs today!
Roof Inspection
To keep on top of any roof repairs your Ellijay home may need is by having routine roof inspections. When you have your roof inspected regularly, you'll be able to avoid extensive roof damage that can become costly. Even minor roof damage can become a significant issue if not taken care of immediately.
Reasons for a roof inspection:
You haven't had a roof inspection in a year or longer.
Recent severe weather.
Your roof is starting to show visible signs of aging.
You suspect roof leaks
Don't delay, give Eldicel Painting a call today and learn what we can do for all your home's exteriors like, pressure washing, exterior painting, deck staining, plus much more!
If you would like an estimate for roofing services in Ellijay or the surrounding areas of North Georgia, please call 706-972-7717 or complete our online request form.
Recent Articles
How Industry Pros Handle Common Interior Painting Issues - Any reputable Ellijay house painter will tell you the same thing – painting work is best left to trained and experienced industry experts. Not just because they need the work, but because they have seen the outcome, plenty times before. Someone starts a DIY project involving interior painting in Ellijay, it becomes too much or the results don't turn out right, and then the person ends up calling in a professional painting contractor anyway … Read More


Are You Hiring The Right House Painter For Your Job? - Savvy homeowners realize the importance of hiring a professional house painter in Ellijay, to get the job done. The trick is, how do you know you are choosing the best one for your house painting project? Exterior painting is certainly not the type of job you should be taking care of on your own, as a DIY task, especially if you own a two-story house … Read More