Are You Hiring The Right House Painter For Your Job?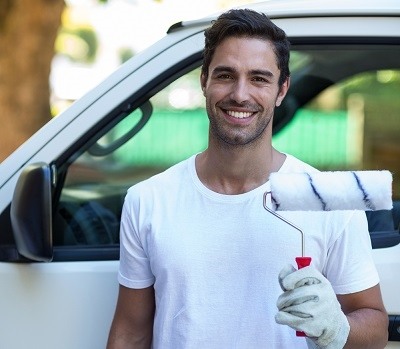 Savvy homeowners realize the importance of hiring a professional house painter in Ellijay, to get the job done. The trick is, how do you know you are choosing the best one for your house painting project? Exterior painting is certainly not the type of job you should be taking care of on your own, as a DIY task, especially if you own a two-story house.
Yet, when you do a search for local professional house painters, the results bring up plenty of selections to choose from. Without any real knowledge of the industry, it can seem like an overwhelming task. However, there are some tips to keep in mind, ones that will help make narrowing down your selection that much easier when hunting for a good contractor that does exterior painting in Ellijay.
How to Make the Right Decision Concerning House Painters in Ellijay
Your options are to choose blindly and hope for the best or, the more sensible approach, invest some time into narrowing down your choices in order to pick the most worthy house painter in Ellijay.
Above all else, any painting contractor you consider must, at the very least, have the basic required credentials. These credentials include training, experience, a license and insurance. There is no reason for anyone working on any part of your home to lack any of these, no exceptions.
Always get your estimate in writing. A price can sound good, until you compare it to a more thorough job another painter will do, for the same amount. Keep in mind the goal of getting estimates is not to find the bare bones cheapest. When you opt for cheap work, you get what you pay for. Aim for good value which is quality workmanship for a reasonable price.
Checking references is always a good move too. You would check references for a candidate you were considering for your business, so why not check them for someone who will be working on your house. In fact, a good place to start is working backwards and asking people you know and trust who they hired for their paint work.
Have the prospective painters run you through their process. If it doesn't include prepping the walls and clean up work, move on. A true professional knows that the point of the job is to take care of a space and leave it in the same condition it was before, if not better. The only visible evidence should be quality paint work on a blemish free wall.
These are just a few of the reasons local homeowners have been choosing Eldicel Painting above all other painting companies in the Ellijay area, since 2000. We take this line of work seriously and this is evident from the superior quality results we leave behind, for each customer we work with.
Do you need a house painter in Ellijay, GA? Call 706-972-7717 or complete our online request form.