Local Leading Ellijay Painting Contractor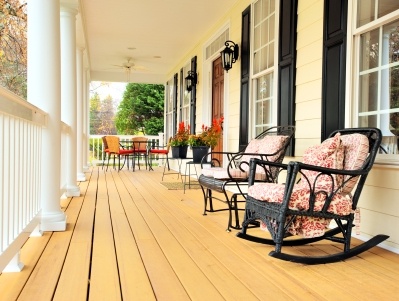 Finding the perfect Ellijay painting contractor to work with is an essential part of getting the results you had hoped for with your house painting project. A vital part of transforming your current house into the home of your dreams is creating the perfect look. This means finding the right colors that match your personal style, then letting a professional painting contractor masterfully apply these chosen hues.
Since 2000, local homeowners have counted on Eldicel Painting to get the job done. We take great pride in the work that we do and that is evident from the customer satisfaction rating we have earned. Our flawless reputation as a local Ellijay painting contractor is built firmly upon a solid foundation of quality workmanship, dedicated customer service and affordable pricing.
There is no reason for you to settle for less than the best, when it comes to the level of quality you get for services like interior or exterior painting in Ellijay, GA. You can count on our team of experts to deliver the finest results. Get in touch with us today and find out, firsthand, the attention to detail you get from partnering with a family owned and operated painting company,
Prompt & Professional Ellijay House Painter
What many homeowners wonder is how they should choose one house painter in Ellijay over another. Is there really a difference? To make sure you select the perfect professional for your house painting job, here are some things to consider:
First and foremost, don't even consider working with someone lacking the necessary credentials. This includes training, experience, license and insurance, as the bare minimum.
Get your estimates in writing, including any amendments you agree upon. Keep in mind though, the cheapest doesn't mean the best. It's about decent value – good quality work for a reasonable price.
Ask about damage control, which is actually as important as the painting work itself. This includes making sure they plan to tape edges, use drop cloths, protect your flooring and furnishings and clean up after the job is complete. The end result should be so good you cannot even tell the painters have been there, other than the quality workmanship left behind on the walls.
Ask people you know for suggestions; getting feedback directly from someone you trust helps.
In the end, you will know you are making a wise choice by opting to work with Eldicel Painting for any house painting services you need in Ellijay, GA.
Pressure Washing Experts in Ellijay
We are also the top choice to call on for important pressure washing services in Ellijay. Whether part of getting your house painted, or just a solo step in home improvement, you'll love the final results. Get in touch with our team today and let us take care of this for you.
If you are looking for a reliable Ellijay painting contractor then please call 706-972-7717 or complete our online request form.