Exterior Painting Job in Atlanta Ga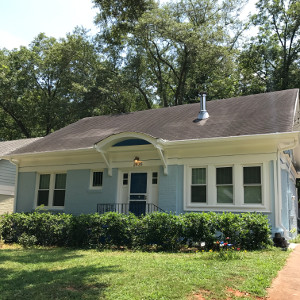 This home located in the heart of Atlanta need a serious paint job. We pressure washed this home, sanded and scrapped all peeling paint. Then we covered the windows as they were not to be painted due to being metal. We caulked and primed all areas that needed. We gave this home one coat of paint on the body of the house and one on the trim. This home is now looking good thanks to Eldicel Painting.
Our trusted North Georgia painting contractor at Eldicel Painting recently finished this Exterior Painting Job in Atlanta, GA.
Location: Atlanta, GA
Type: Exterior Staining
Exterior Painting
Wood Staining
Gallery of the Exterior Painting Job in Atlanta, GA
If you need a professional Atlanta painting contractor for your project, please call 706-972-7717 or complete our online request form.