Exterior Paint in Chattanooga, TN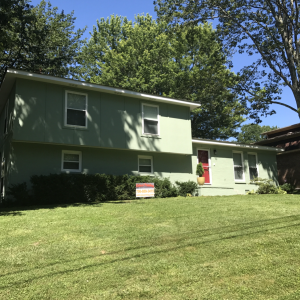 This job was located in Chattanooga TN it was an exterior painting... we pressure washed and prepared this home by caulking and removing gutters and scraping off old paint... we also replaced rotten wood in the back of the house... then we continued by covering windows as the were metal. Then we gave one coat of paint to the house... this home is beautiful thanks to the colors chosen and our professional work.
Our trusted North Georgia painting contractor at Eldicel Painting recently finished this Exterior Paint job in Chattanooga, TN.
Location: Chattanooga, TN
Type: Exterior Painting
Brand: Sherwin Williams
Exterior Painting Gallery in Chattanooga, TN
If you need a professional Ellijay painting contractor for your Chattanooga project, please call 706-972-7717 or complete our online request form.