Exterior Cabin Staining Job in Ellijay Ga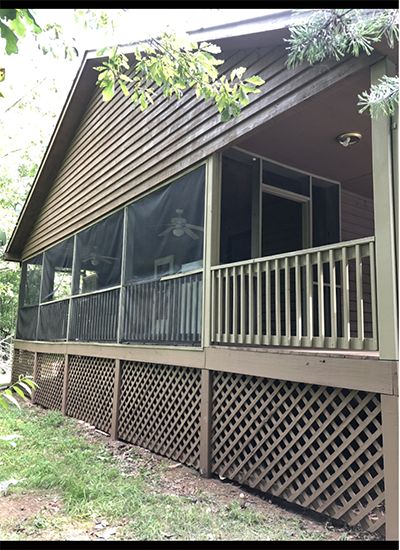 This cabin was not maintain by privious owners. Keep in mind when having a cabin you must maintain for long lasting results. We couldn't apply a regular stain on this cabin. The owner decided to go with a solid stain on cabin and decks. We used super deck by sherwin Williams colors used were cabin brown on cabin and manterry on decks. We applied two coats of solid stain on both cabin and decks. We repaint windows and shutters. This cabin looks amazing now and the owner were very happy.
Our trusted North Georgia painting contractor at Eldicel Painting recently finished this Exterior Wood Staining Job in Ellijay, GA.
Location: Ellijay, GA
Type: Exterior Staining
Exterior Painting
Wood Staining
Sherwin Williams, Super Decks Solid Stain
Gallery of the Exterior Staining Job in Ellijay, GA
If you need a professional Ellijay painting contractor for your project, please call 706-972-7717 or complete our online request form.