Exterior Cabin Staining Job in Cherry Log, GA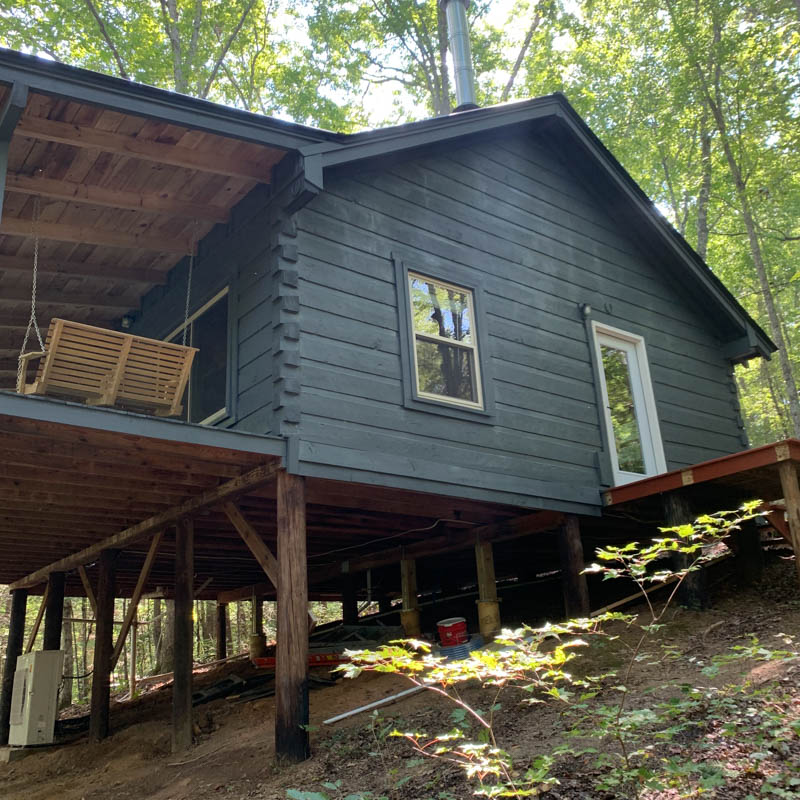 This cabin that's located in cherry log had an over haul. We pressure washed cabin,deck and roof. We caulked all siding and carpenter bee damaged. Our Cherry Log painting professionals then applied two coats of metal paint on metal roof. We applied two coats of solid stain on cabin and back deck. Over all this cabin change to a modern look with a couple coats of paint.
Our trusted North Georgia painting contractor at Eldicel Painting recently finished this Job in Ellijay, GA.
Gallery of the Exterior Staining Job in Ellijay, GA
If you need a professional Cherry Log painting contractor for your project, please call 706-972-7717 or complete our online request form.