Exterior Cabin Restoration in Ellijay GA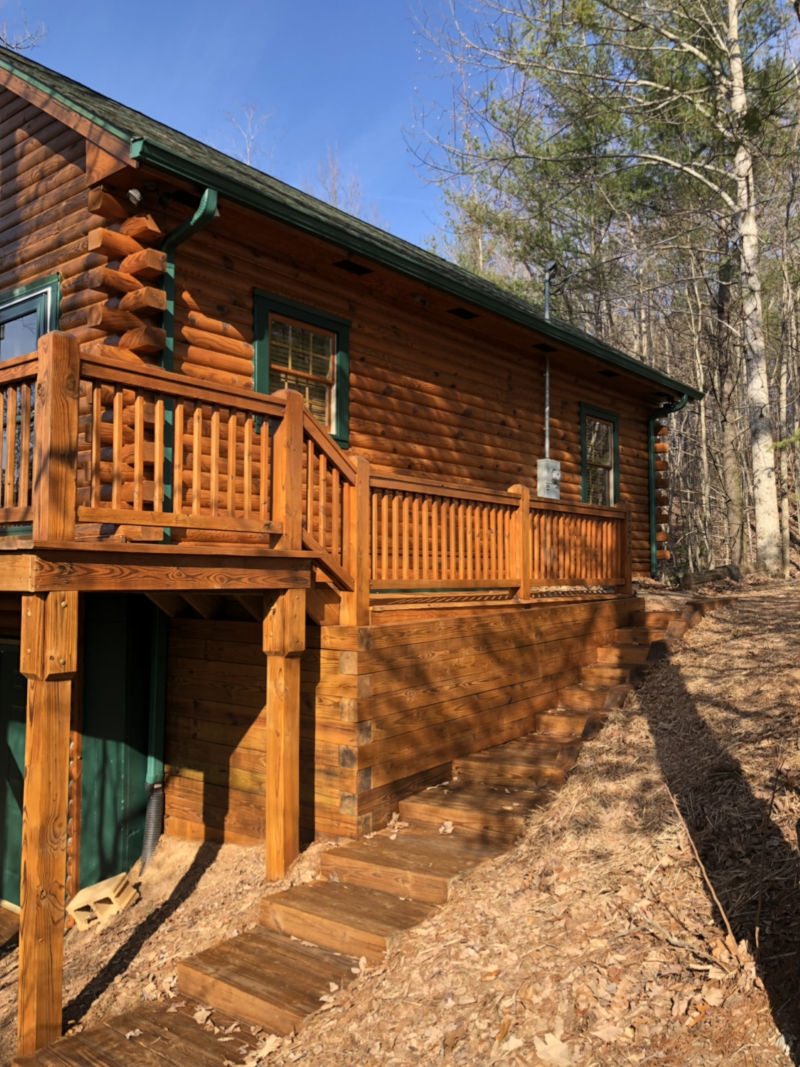 We did a full restoration on this cabin and decks. We pressure washed this cabin and decks follow by some preparation work such as caulking and sanding. We applied two coats of stain on cabin and decks using structures wood care using the color cedar. We applied one coat of paint on all windows, doors and foundation. We at Eldicel Painting take pride in our work doing cabins like this in Ellijay, Blue Ridge, Cherry Log and mineral bluff for over 20 years.
Our trusted North Georgia painting contractor at Eldicel Painting recently finished this Exterior Cabin Restoration in Ellijay GA.
Location: Ellijay, GA 30540
Type: Exterior Cabin Restoration
Brands: Sherwin Williams, Structures Wood Care
Exterior Cabin Restoration Gallery in Ellijay GA
If you need a professional Ellijay staining contractor for your project, please call 706-972-7717 or complete our online request form.