Cabin Restoration in Ellijay Ga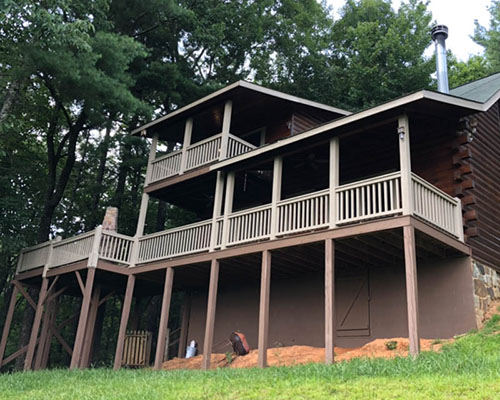 This cabin was in need on a face lift. My clients decided to go with a solid stain on all rails and deck floors. We applied one coat of super deck solid stain from sherwin Williams. Using the colors cabin brown for the deck floors and tan for the rails. We applied two coats of structures wood care on the cabin using the color teak. We also painted all window trim and facial boards using the rail color. Finally we painted the foundation. This cabin is a rental in the Ellijay mountains. Now guest can enjoy this beautiful cabin.
Photos of Cabin Restoration in Ellijay Ga Project
Map of Cabin restoration in Ellijay Ga
If you need a professional Ellijay painting contractor for your project, please call 706-972-7717 or complete our online request form.