Top 3 Signs You Need Immediate Roof Repairs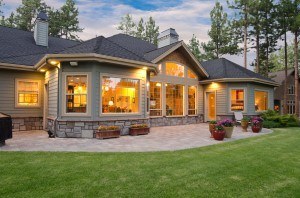 It's hard to believe you could be getting your best advice about roof repairs from the leading North Georgia painter, but at Eldicel Painting, we know roofing as well as painting. We're home improvement experts, and we want to help our clients take the best possible care of their home sweet home.
Monitoring your roof for possible repair needs is so critical because your roof is indisputably the most valuable feature of your home. It's the first line of defense against the elements and the feature that protects the rest of the structure and the people and property inside. The longer you ignore the red flags trying to alert you to the need for roof repairs, the worse things will get for you and your house.
Roof Repairs Are Better Than Replacement
While you may not want to face the fact that your roof requires repairs, it's a lot better than needing emergency replacement and long before it should be time. Address those issues that have developed before you end up stuck with replacement as the only possible solution.
Some of the warning signs may not be as obvious as you think:
Clogged gutters - We all get clogged gutters, even if you have the best gutter guards on the market. However, pay attention to what's blocking your gutters because if you're noticing asphalt granules or pieces of shingles, you could already have a serious roof problem.
Algae, Bacteria & Black Streaks - One of the most common signs of roof trouble is also one of the ones that homeowners most frequently ignore. Black streaks on your roof aren't caused by dirt; that's Gloeocapsa magma, a type of bacteria that feeds off your asphalt shingles, slowly breaking them down.
Interior leaks or wet spots - It's easy to assume that any leaks or signs of moisture you find in your home are caused by plumbing; it could actually be a roof leak making its way through the walls. Any new formation of patches, damp spots, mildew, or mold should be diagnosed and dealt with immediately.
Eldicel Painting is happy to help you with all of your home improvement needs. Contact us when you need a North Georgia painter for painting, roofing, landscaping, and more.
Does your home's exterior need pressure washing in Ellijay, GA? Call 706-972-7717 or complete our online request form.